World Cup 2020 Player Profile: Jessie HO
Team Hong Kong will be competing in the IQA Quidditch World Cup in Richmond, USA on 18 and 19 July this year! Team Hong Kong consists of 25 players, and the coaching and managing team. We will introduce the 25 players one by one on hkquidditch.org. Following the International Women's Day, we are pleased to introduce Jessie HO, a chaser who only started playing this season.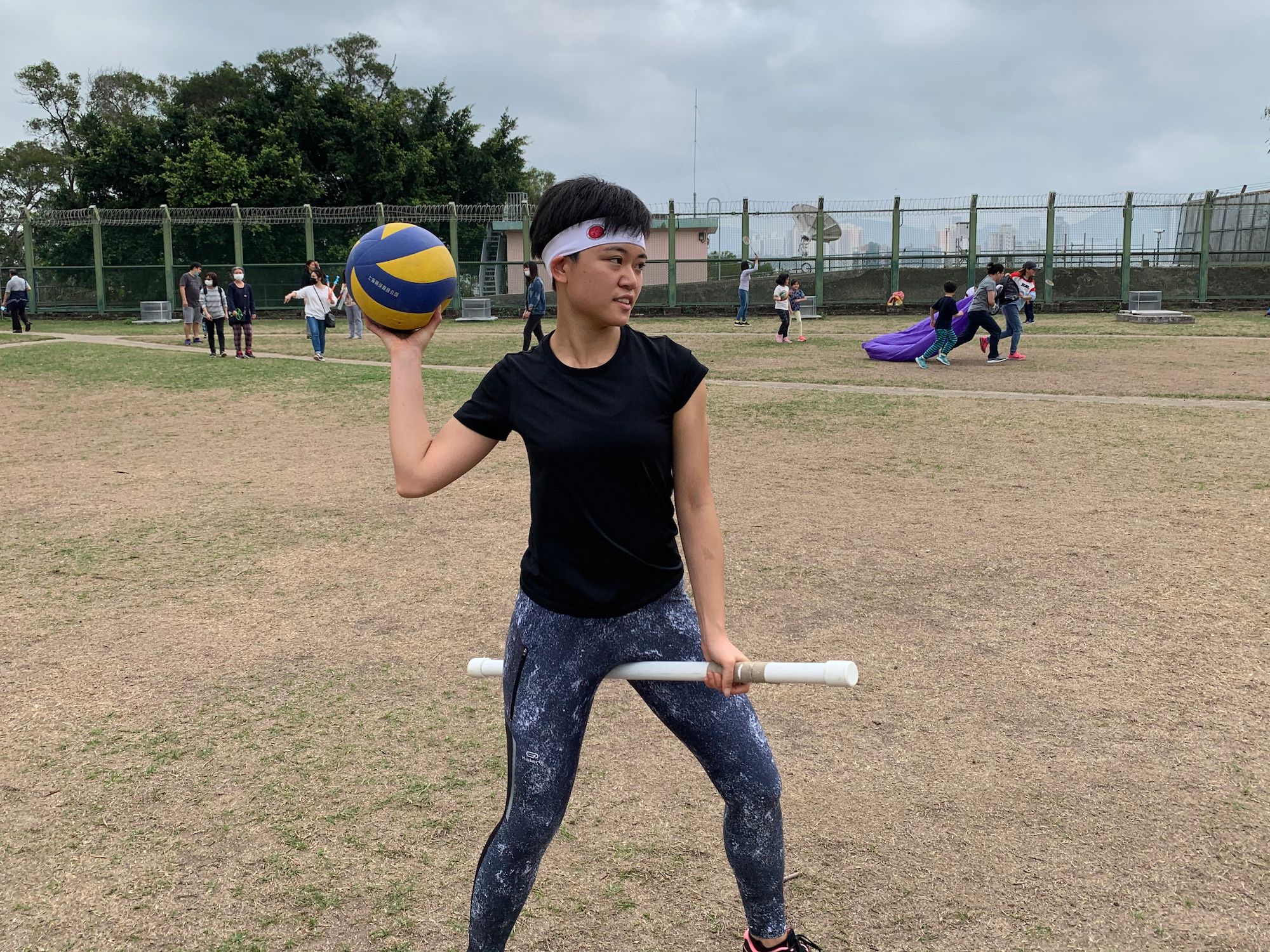 Name: Jessie HO Sik Yin (based in Hong Kong)
Quidditch experience: 5 months
How and why did you start playing quidditch?
I was actually made aware of the existence of quidditch in Hong Kong a little over two years ago during my undergraduate studies at the University of Hong Kong (HKU), when I saw the flyers and booth for HKU Quidditch Club on campus. As a huge Potterhead, saying that I was very interested in joining and playing is a major understatement. Unfortunately, at the time, I was too worried about my grades and getting into graduate school that I decided not to join. I told myself if I was accepted into HKU for postgraduate studies, I would join HKU Quidditch Club.

Here we are, two years later. I joined the first training I could in the first month of my postgraduate studies, and have not looked back since.
What is your favourite quidditch memory?
My favourite quidditch memory would probably be playing in my first ever tournament, the Edo Quidditch Cup 2020 in Tokyo, Japan last February. That was the first time I had ever played with someone else outside of HKU Quidditch Club. Watching the live matches and playing against these enthusiastic and skilled players for the first time was a mind-blowing experience. I learned a lot from the tournament. It was after the tournament that I decided to take quidditch far more seriously than I ever did before.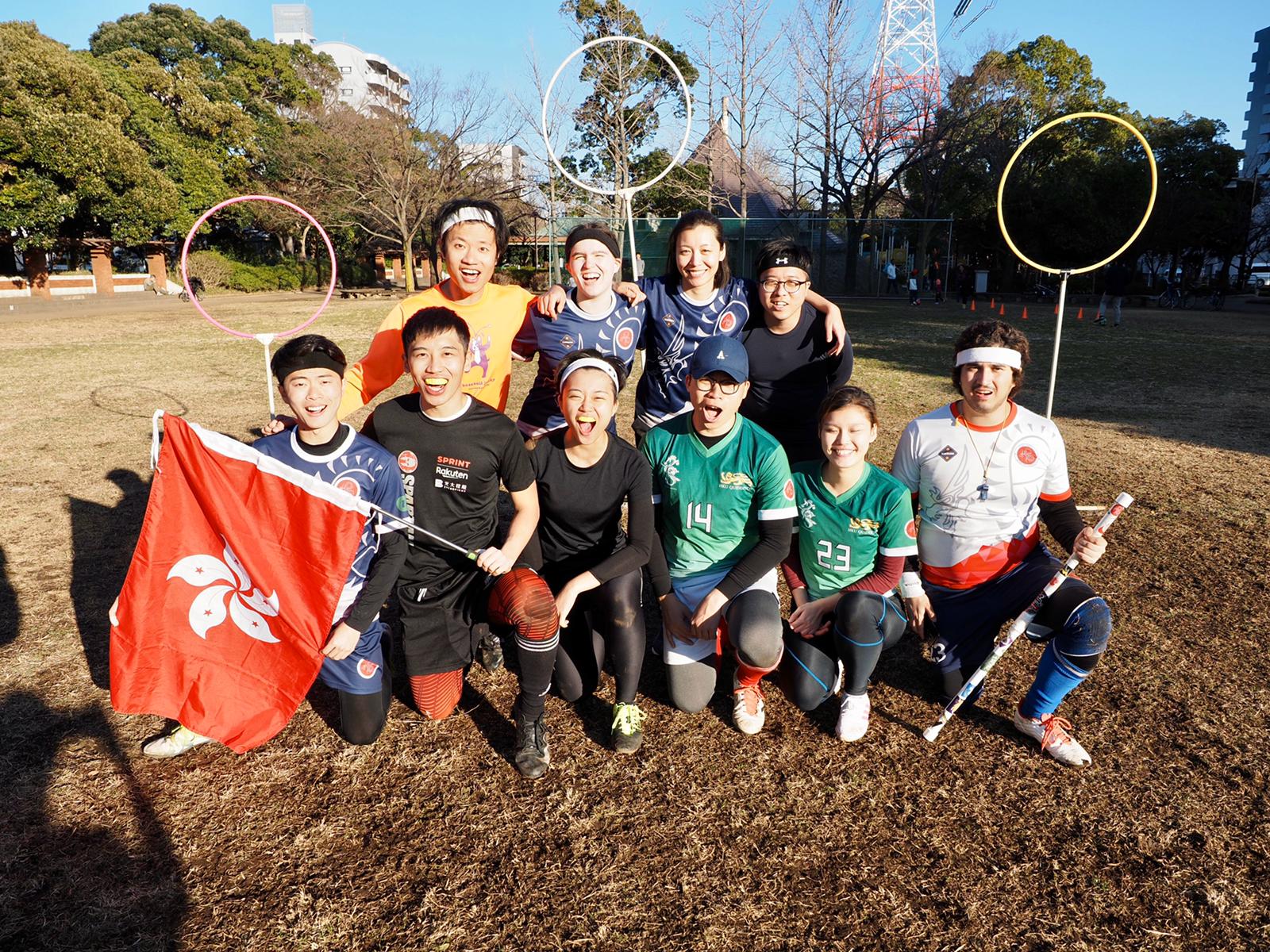 How do you feel about playing for Team Hong Kong? What are your hopes or expectations for the World Cup?
I am very excited! Playing in the IQA Quidditch World Cup is an amazing opportunity to watch and play against experienced and talented players. I am looking forward to learning much more about quidditch from my teammates as well as from players from around the world. Also, as someone born and raised in Hong Kong, I am honoured to be representing my homeland on the field!
That being said, I am also nervous. Playing for Team Hong Kong is actually the first time I have represented Hong Kong outside of academia. I know I am not as experienced as most other players, so there's a part of me that constantly worries that I might bring the team down. Regardless, I am willing to work hard and help bring honour to Hong Kong.
Through the IQA Quidditch World Cup, I hope that Team Hong Kong will be able to do their best and enjoy the game for what it is. My expectations would be that players for Team Hong Kong can bond and work well together, and that we can all grow from the experience to be better team players and quidditch players.
What's your quidditch hype song?
Weasley is Our King, obviously.
In all seriousness, I often listen to Whatever It Takes by Imagine Dragons. Aside from the fact I love how the lyrics are written (especially the bridge!), I love the message of the song. To me, the song is about challenging yourself and having the determination to succeed. Whenever I listen to this song, I feel motivated to go out on the field and push myself to my limits.
Who/what inspires you to be a better quidditch player?
As cliché as it sounds, it would be watching my other teammates play. I have been fortunate enough to have good teammates that work hard and play well every practice. When I feel tired, I look at my teammates still trying their best, and I feel motivated to focus and work harder than ever.
If you could choose an athlete from another sport or a celebrity to play quidditch with, who would it be and why?
Mia Hamm, a retired football player from the United States. While she is undoubtedly one of the best female football players in the world, her attitude is something I admire greatly. She sees herself as part of a team, and is as ready to assist goals as to go for the goal herself. It would be amazing to play quidditch with her and learn what it truly means to be one of the best female athletes of all time.