World Cup 2020 Player Profile: CHOW Tsun Hin
Team Hong Kong will be competing in the IQA Quidditch World Cup in Richmond, USA on 18 and 19 July this year! Team Hong Kong consists of 25 players, and the coaching and managing team. We will introduce the 25 players one by one on hkquidditch.org. To start with, we are pleased to introduce CHOW Tsun Hin, a Hongkonger based in Warsaw, Poland.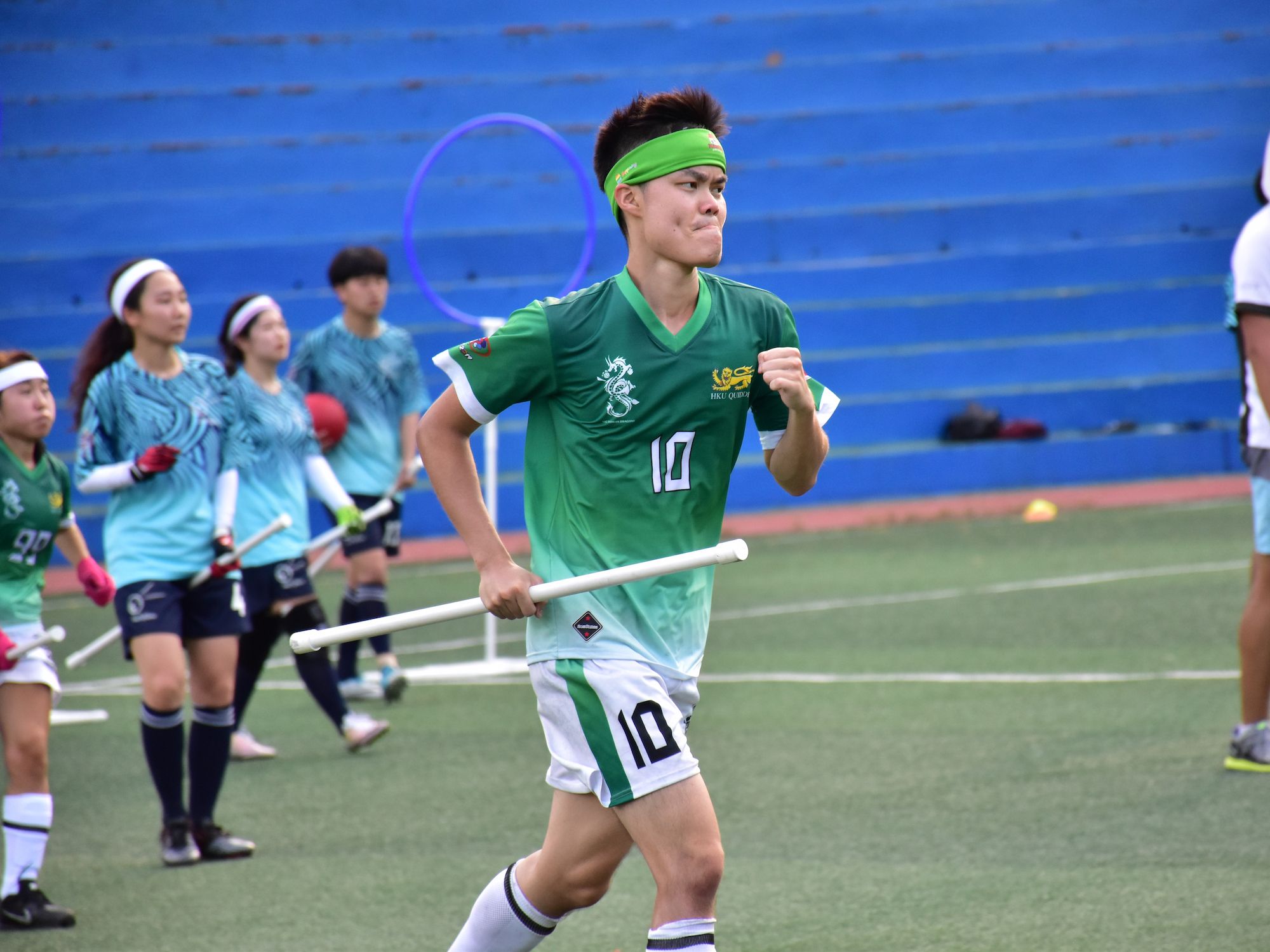 Name: CHOW Tsun Hin
Club: Warsaw Mermaids (Poland)
Quidditch experience: 1.5 year
Previous club: London Unspeakables (UK)
How and why did you start playing quidditch?
I saw a bunch of people playing something I didn't know on another pitch while I was playing touch rugby in London. I asked them if I could join later and I end up here.
What is your favourite quidditch memory?
There are several worth-mentioning memories! First, a hilarious one - in an important tournament, my beater teammate once stopped me from scoring, accidentally, by tripping me up. It was hilarious.
A great memory is to participate in the Asia-Pacific Quidditch Cup last year in Seoul, Korea, after knowing that there is a big quidditch community in Asia. It was good to have the opportunity to train with my fellow Hongkongers in Hong Kong before the tournament and play for a Hong Kong-based team, HKU-Victorian Dragons, in Seoul. My then teammates were all so kind and friendly.
Another great memory is to play as a starting keeper in the Southern Cup in the United Kingdom in 2019, representing London Unbreakables. I assisted some of my teammates in scoring their very first goal in this sport. I like passing the ball as I want to get every teammate involved in the game.
How do you feel about playing for Team Hong Kong? What are your hopes or expectations for the World Cup?
It's my honour to play alongside some really good Hongkongers from around the world (yes we are everywhere!). I do want the team to achieve something, say, top the standing among all Asian countries, as this is the second World Cup for the team.
Who is your favourite teammate and/or opponent to play with/against?
It is a difficult question to answer - the quidditch community is very friendly and welcoming, and I like all my past and present teammates. However, if I have to choose, I would say Jenny WONG. Jenny was my teammate when I was playing in the London Unspeakables; she is always reliable both on and off the pitch.
My favourite opponent to play against is everyone from London Unspeakables who is playing in the World Cup, especially Alex MACARTNEY from the UK, Alberto GARCIA from Spain and Outi VALKONEN from Finland.
I would also like to play against Team France as I have learned a lot in Paris when I was representing the Paris Lumières in the Quidditch Premier League last season. I want to see how good I could be when playing against them.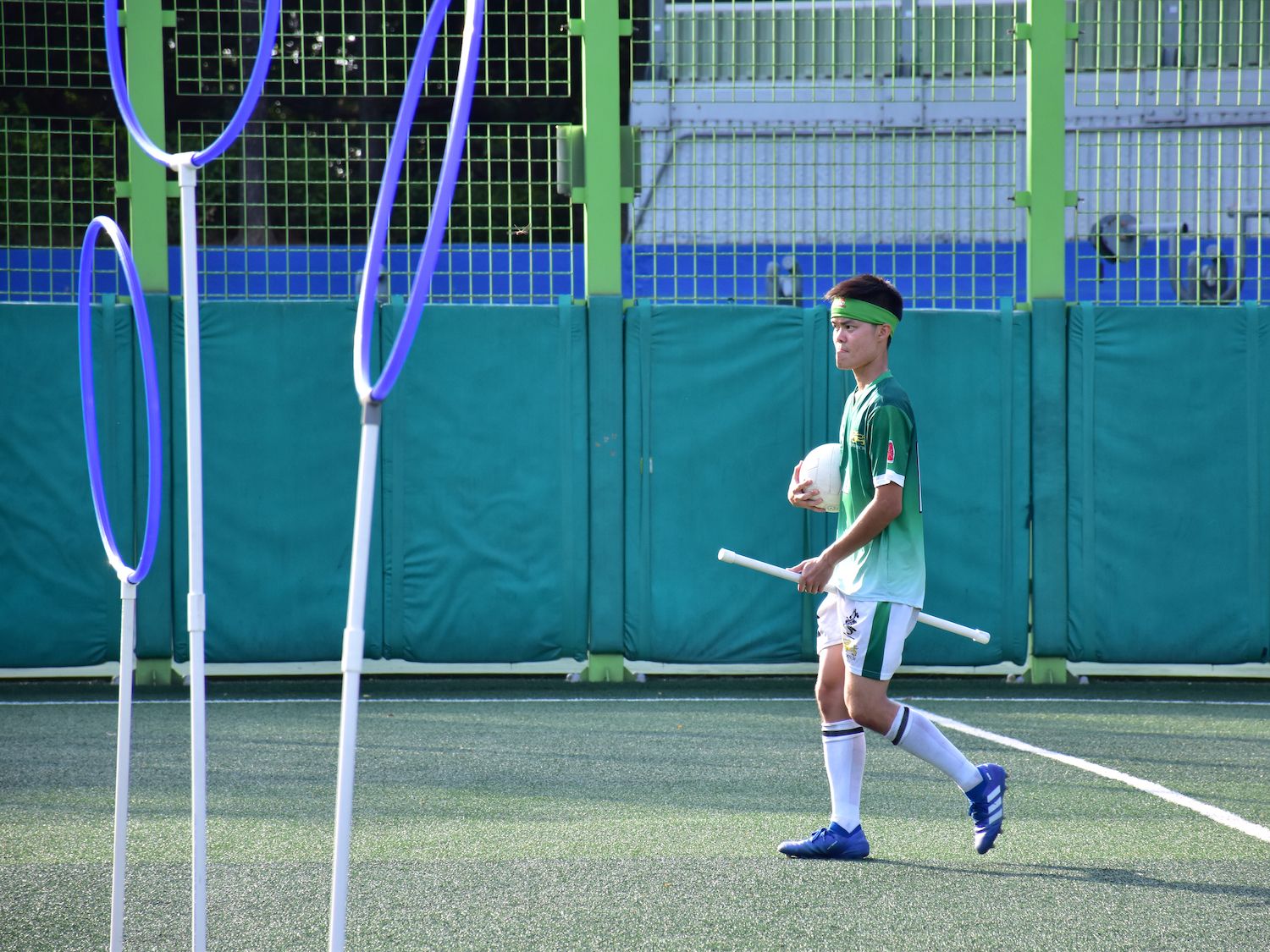 What's your quidditch hype song?
"Kolor" from Hong Kong is my favourite band. Their music relieves me from my homesick as I am staying in a non English/Cantonese speaking country.
Who inspires you to be a better quidditch player?
The coaching team in the London Unspeakables helped me a lot at the start of my quidditch career, especially Gio Forino, who is an all-rounded player on the pitch and a great mentor off the pitch.
William Nouvel, my former manager in Paris Lumières, also influenced me a lot with his leadership.
I would also like to thank the Warsaw Mermaids, who put their faith in me and gave me a chance to play in the coming European Quidditch Cup (Division 2) in Italy.
Do you have any pre-match rituals/superstitions?
Not really a superstitious thing, but I have been playing with my black armband on my left upper arm since June 2019.
If you could choose an athlete from another sport or a celebrity to play quidditch with, who would it be and why?
Demi Bagby, an American CrossFit athlete. Her strength and her never say never attitude could make her a perfect quidditch player.