HKU Quidditch finished second in the inaugural Edo Quidditch Cup
HKU Quidditch Club finished second in the inaugural Edo Quidditch Cup, the first overseas quidditch tournament for the club.
The Edo Quidditch Cup was held on 2 February 2019 in Tokyo, Japan with three participating teams – HKU and two Japanese teams, Kaminari Monsters and Katayaburi Hinomaru Unions. The three teams would first play each other (in a single round-robin format) to determine the rankings, then the two best teams would play the final to determine the winner. The tournament was organised by Edo Quidditch.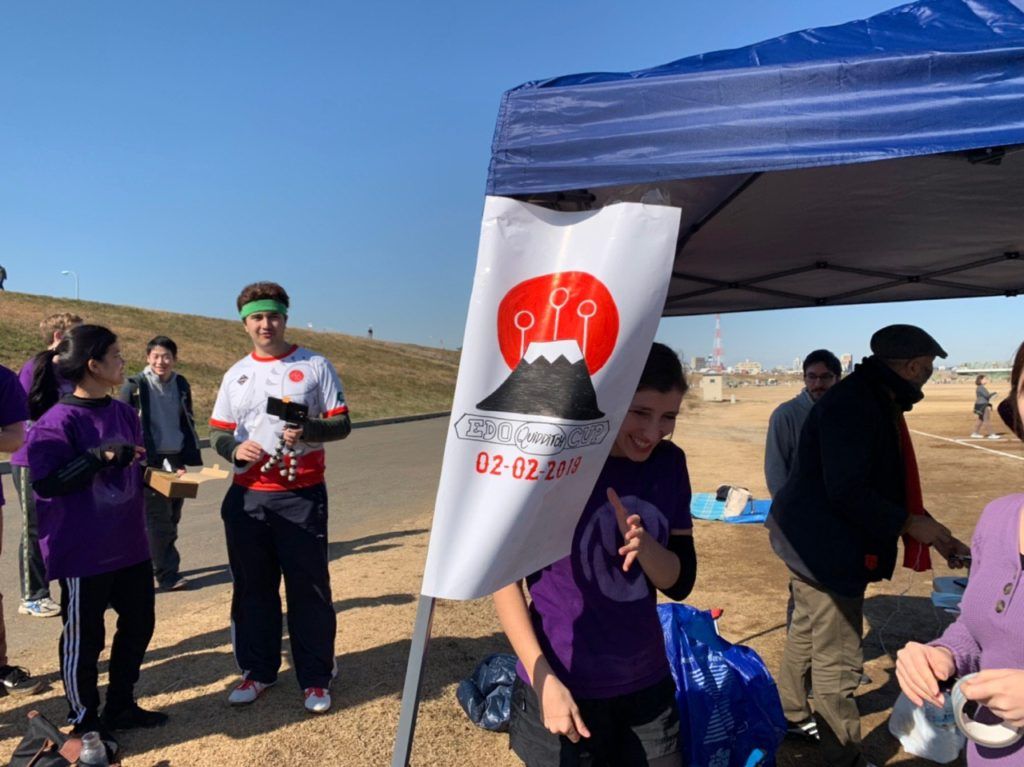 All twelve players of HKU arrived Tokyo before the tournament. Unfortunately, one of the players had to leave early due to a family emergency, and thus could not play in the tournament.
The first match was played between HKU and Katayaburi Hinomaru Unions. HKU controlled the game most of the time. With Kelvin NG catching the snitch, HKU won the game by 100* to 60. Unfortunately, Anson LEUNG was injured in the match, and was later taken to a hospital.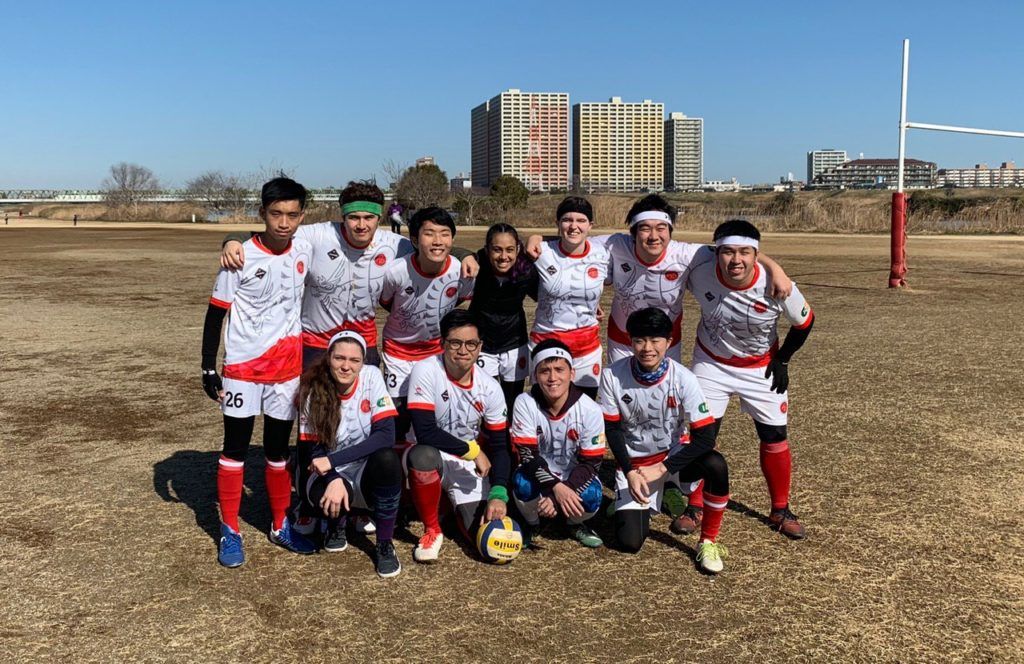 The second match was played between Kaminari Monsters and Katayaburi Hinomaru Unions. Kaminari Monsters, with more experienced and physically stronger players, emerged to be the winner of the match. They won by 100* to 40.
As there is no chance for Katayaburi Hinomaru Unions to enter the final after the first two matches, the teams agreed to cancel the third ranking match. In the final, the 10-people HKU squad failed to cope with the big players of Kaminari Monsters and failed to score. The match went into a nosedive for HKU and they lost the game. The final score was 110* to 0.
HKU finished second among three teams. On behalf of the team, HKU's captain, Thomas AU, received a "Silver Hoops" certificate from the organisers.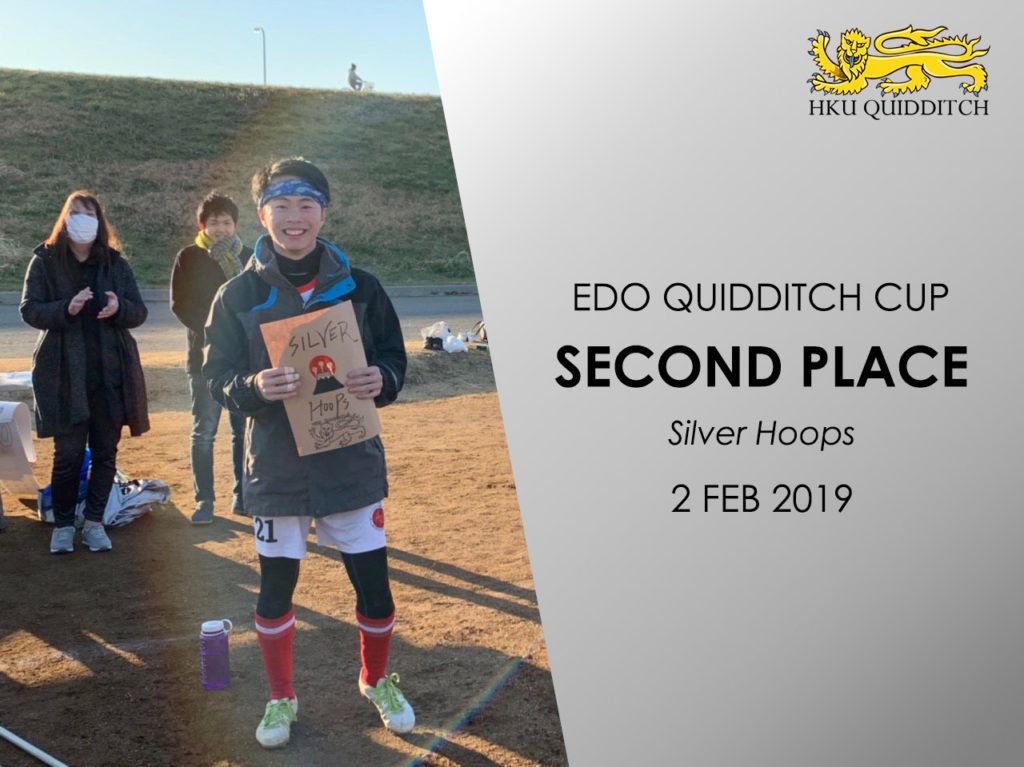 Players from HKU and the Japanese teams had dinner and sang karaoke after the tournament! The players also celebrated the birthday of HKU's Ananya PRASAD!