HKQA co-organised Quadball Fun Day with City Rugby Football Club in September 2022
Our Association co-organised a Quadball Fun Day on 15 September 2022, in which we taught players of the City Rugby Football Club how to play quadball. This is our Association's first collaboration since we adopted the name "quadball" for our sport, and we are extremely pleased to receive some sponsorships for the event.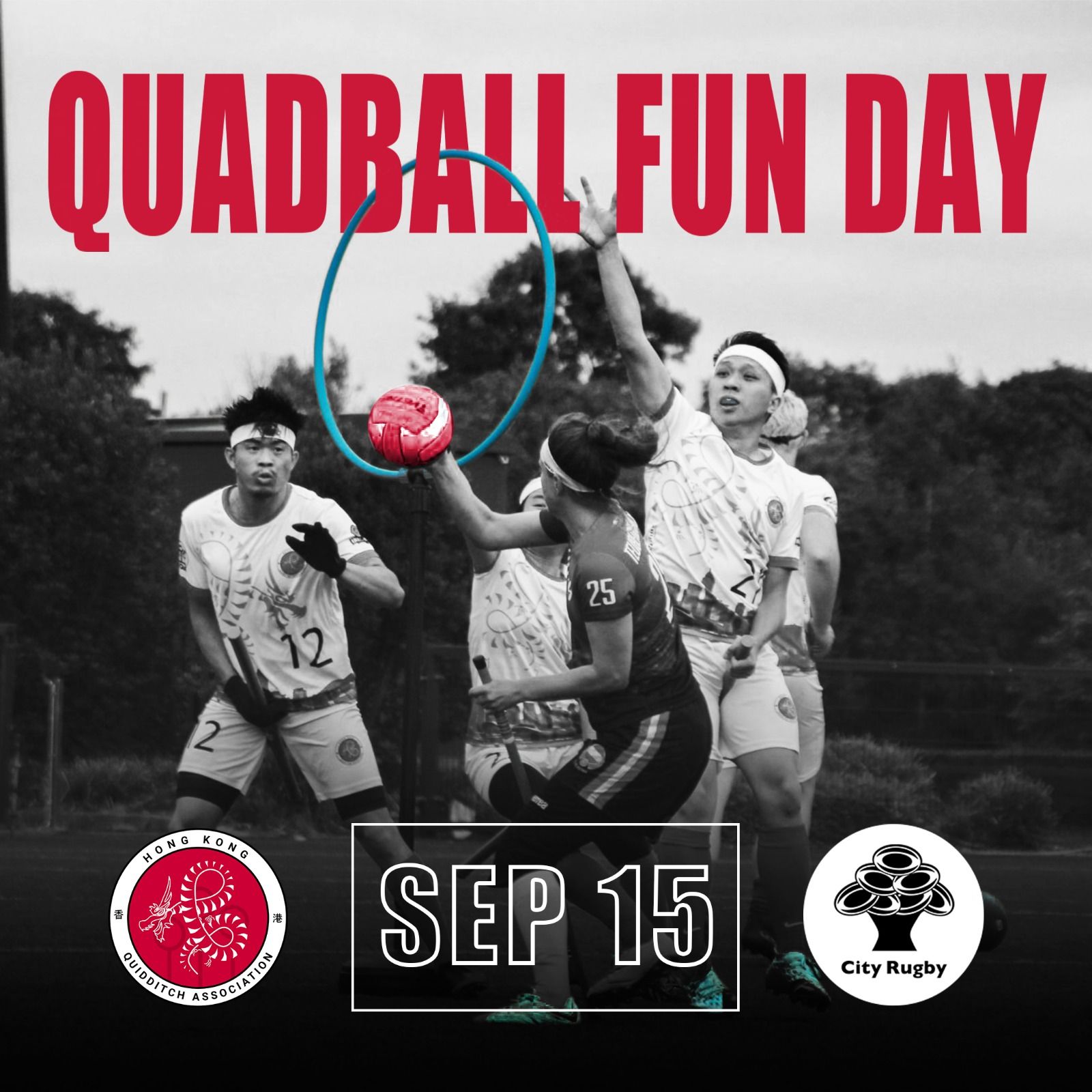 A group of students from the HKU School of Professional and Continuing Education came up with this great initiative and invited our Association to co-organise the Fun Day. During the Fun Day, players of the City Rugby Football Club were introduced to quadball, tried some chaser and beater drills, and finally played some mini-games among themselves.
Kenny NG, an experienced rugby coach from the Hong Kong Rugby Union, was invited to observe the running of the Fun Day and gave advice on running a try-out session to our coaches.
"This successful event represents the many opportunities for us after adopting 'quadball' as the name of our sport, and we look forward to other collaborations and sponsorships in the future," said Chris Lau, General Secretary of our Association.